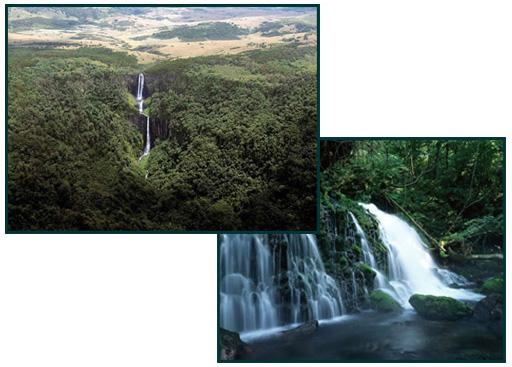 Created in 1950, Aberdare National Park is located in the Central Highlands. The landscape is made by the moorland, peaks and forest of the Kinangop Plateau in the South and the Salient rain forest in the East.
Species. The most common animals are the elephants and buffaloes, but you can find also black rhinos, antelopes, black servals and the black leopard.
Activities. Game drives and visits to the viewing platform at the Chania Falls and Karura Falls.