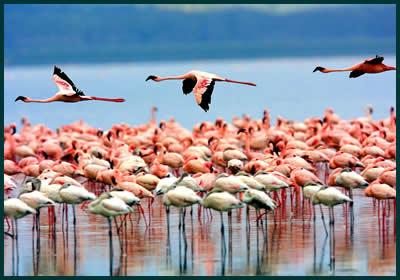 Lake Manyara National park is one of the most popular Tanzanian parks along the Northern circuit. It is located on the ridge of the Rift Valley, with the escarpment in the western border of the park.
Species. The park is well known for the abundance of hippos in the lake, for the typical population of tree climbing lions, which remembers the Ishasha sector of Queen Elizabeth in Uganda. Moreover, Lake Manyara is an important stop over for any bird watcher.
Activities. Canoe safaris start near Endala and go towards Msasa for 3 hours boat cruise. The Mto Wa Mbu village on the north of the park, near the gate, offers community and cultural activities, like village walks, cycling, boat trips on the lake. Bird watching activities are carried out along the parks trails.