Ultimate Short Uganda Gorilla Safari Holidays. Acacia Safaris Uganda
Best Selling Ultimate Short Uganda Gorilla Safari Holidays. Acacia Safaris
The best and best-selling short gorilla trips are the three-day safaris in Uganda's Bwindi Impenetrable National Park and the 3-day treks in Uganda's Mgahinga Gorilla National Park. According to the preferences of the traveler, the 5 or 6 days can be customized to include wildlife adventures.
Game drives and boat rides at Kazinga Channel in Queen Elizabeth National Park may be included in the short Uganda gorilla safari along with the wildlife safari. In addition to an exciting boat cruise on Lake Mburo and lakeside spot fishing, the Lake Mburo national park offers a wildlife tour.
Short Uganda Gorilla Safari Holidays Combined with Primates and Wildlife.
In the Bigodi Wetland of the Kibale Forest National Park, some visitors might combine gorilla trekking safari with chimpanzee tracking. Primate lovers should especially enjoy this. Chimpanzees, black and white colobus monkeys, and many other primates can be found in Kibale Forest National Park.
Travelers who want to combine all three must typically extend their safari stay by more than 6 days. They combine primates tour and wildlife adventures in either Queen Elizabeth, Murchison Falls national park or Lake Mburo National Parks. And then Bwindi Impenetrable Forest or Mgahinga gorilla national parks for Uganda gorilla trekking safari activity.
Where to Go for Short Gorilla Safari Holidays?
This is terms as Long Uganda gorilla safaris tour, which ranges from 7 days to 22 days depending on the number of days you have for your holiday. Acacia Safaris Uganda organizes a variety of safaris throughout East Africa (Uganda, Kenya, Rwanda, & Tanzania) for a fantastic wild safari experience.
Here are some of the Short Uganda Gorilla Safari tours organized by Acacia Safaris Uganda Ltd. We arrange gorilla trekking safaris, wildlife safaris, primate tours, mountain hiking trips, Nature and cultural tours, bird-watching trips, and cycling trips.
Uganda Gorilla Safari National Parks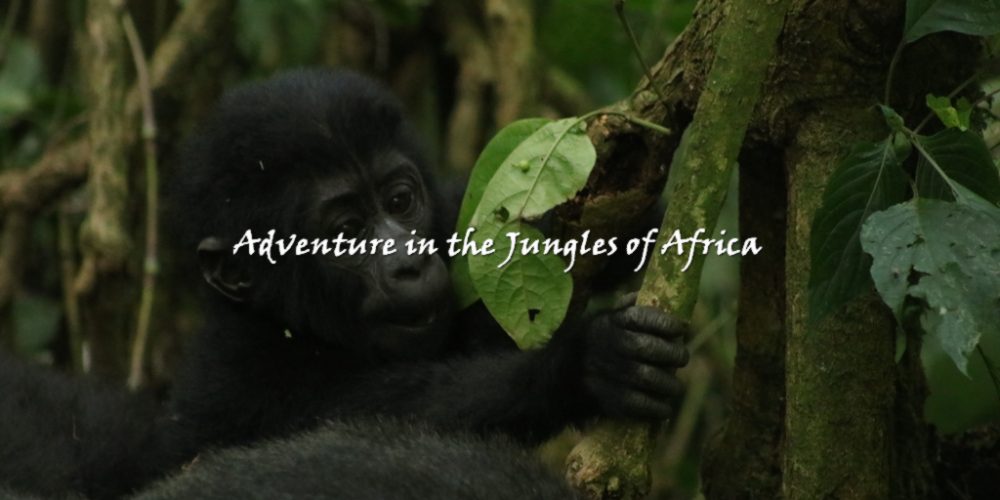 Bwindi Impenetrable national park, 331 kms, is located in South Western Uganda, on the edge of the Albertine Rift Valley, at an altitude range from 1.160 m to 2.607m.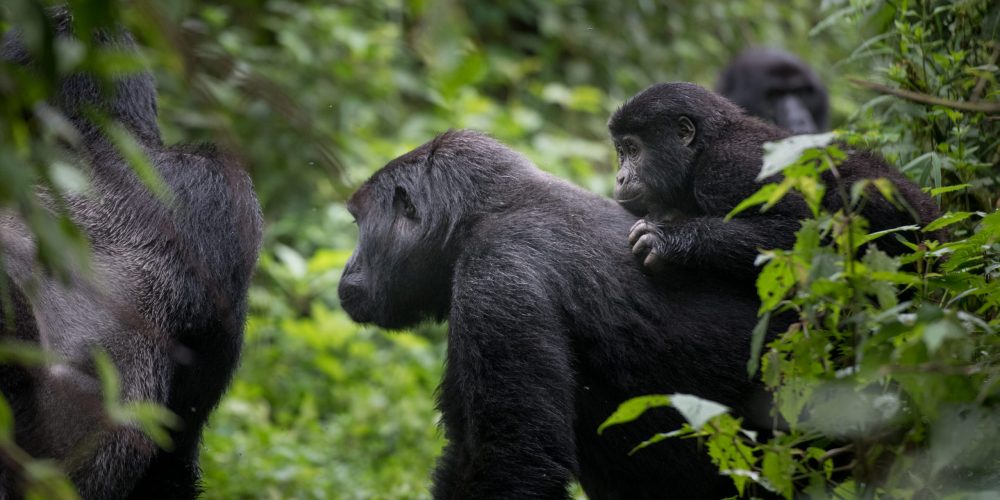 Mgahinga National Park, only 38 sq.kms in size, is the Ugandan part of the bigger Virunga Conservation Area, which is a jointly protected area with Congo and Rwanda.