Welcome to Acacia Safari Uganda
About Acacia safari Uganda. Acacia Safari Uganda is one of the indigenous Safari Companies in East Africa offering the most thrilling and unforgettable East Africa safari Experience; Our itineraries take you through Uganda, Kenya, Tanzania, and Rwanda and our safaris are specially designed with care and attention to suit your needs, budget and time.
Whether your interests are Uganda safari including Gorilla tours and safaris, Uganda Wildlife safari, nature /guided walks, trekking holidays, Rwenzori Climbing, Primate Safari Holidays, Bird watching Trips, Cultural encounter safaris, white water Rafting, Honeymoon packages, We are happy and always here to assist you in any way.
We bring together the most diverse collection of East African vacations including mountain gorilla expeditions, Uganda safari holidays, Kenya tours, and vacations in Tanzania and Rwanda. Our trips will allow you to see the wildlife of Africa, discover Africa's most popular safari parks, and experience a taste of different cultures.
OUR TEAM
Having a complement of staff who have been involved in the industry at various levels including Tourism Management, Customer Services, Tour & Travel operations, we passionately strive to ensure that our clients receive outstanding service. We are able to offer a selection of products to suit each individual's preference without compromising our world-class standards. We share our knowledge and passion for our beautiful and exceptional wildlife with all our customers.
Vision: 'To be the global market leader in the delivery of world-class Tours & Travel Services.
Mission: 'To offer the most exciting and memorable safari experience to our client's expectations and beyond, at very competitive and affordable means without compromising our standards.
Travel Partners: Acacia Safaris Ltd is Listed on www.Safaribookings.com as a Uganda Tour Operator.
Acacia Safari Core Values
High quality and personalized services to all our clients.
Prompt communication upon your correspondence receipt.
Delivering options and solutions to our clients' requirements.
Professionalism through trained personnel charged with efficiency and effectiveness.
We pride ourselves in honesty, trust, and integrity in service delivery.
We are committed to preserving our environment and promoting our diverse culture and traditions.
We always listen to your requirements and are always there for you whenever you need us.
Conclusion
We pride ourselves in the fact that our safari guests can immerse themselves in Africa's broad savannahs and remarkable wildlife with complete peace of mind, knowing that every detail is covered. No group is too large or too small for Acacia – at the end of the safari, we are always friends!
Acacia Safari Popular Uganda Safaris Tours / Book a Discounted Uganda Safari With Acacia Safari Uganda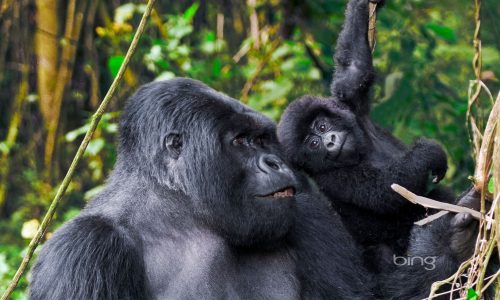 On the 3 Days Bwindi Uganda Gorilla Trekking Safari, You will Transfer from Entebbe/Kampala in the morning. Stopover at the Equator, famous spot for photography. For the rest of the journey view the long horned Ankole cattle papyrus acacia woodlands and terraced landscape of Kigezi high lands.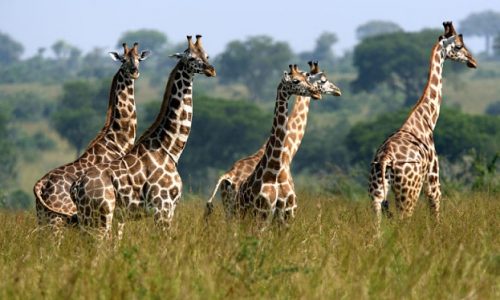 The 3 days Murchison Falls Uganda Safari will take you to Murchison Falls National Park which lies at the northern end of the Albertine Rift where the bounding escarpments fade into the anonymous expanse of northern Uganda. The park protects a chunk of untamed wildlife in its 3.840 sq Km and is bisected.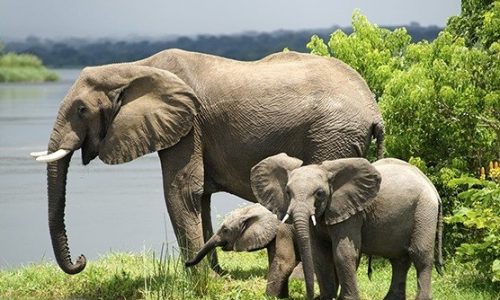 Queen Elizabeth National Park has been designated a Biosphere Reserve for humanity under UNESCO auspice. It is located on the western arm of the Great Rift Valley, and boasts of a remarkable variety of ecosystems, from semi-deciduous tropical forests to green meadows, Savannah and swamps.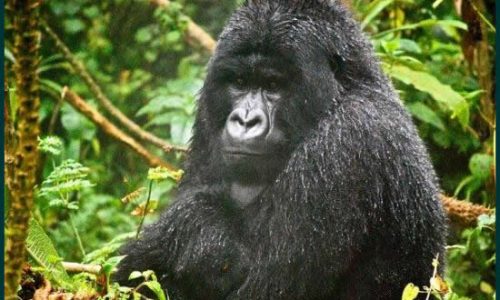 The 7 Day Primates Uganda Safari gives you the opportunity to visit the most important national parks in Uganda for primate viewing in Bwindi and Kibale National Parks. You will do a lot of birding and game drives in open roof vehicles along the Queen Elizabeth National Park.