4 Days Rwanda Primate Tracking Tour, Gorilla Trekking & Chimpanzee Trekking
This 4 Days Rwanda Primate Tracking Tour with gorilla and chimpanzee trekking is a perfect itinerary to trek the mountain gorillas and chimpanzees in the beautiful land of a thousand hills. The gorilla trekking and chimpanzee tracking itinerary are also combined with a canopy walk to the top of the dense tropical rain forest of Nyungwe.
The mountain gorilla trekking experience is amazing as you trek through the bamboo and get to spend a maximum of 1 hour in the presence of these giants that are actually surviving and increasing in number due to conservation efforts and funds from gorilla tourism.
Nyungwe Forest National Park is the only chimpanzee habitat in beautiful Rwanda where they can trek. The park is tucked in the southwestern corner of Rwanda filled with untouched natural rainforest and biodiversity. Experience the amazing old forest as you get a chance to trek chimpanzees on the forest floor and have a canopy walk on the treetops.
Related Searches About Rwanda Safari Packages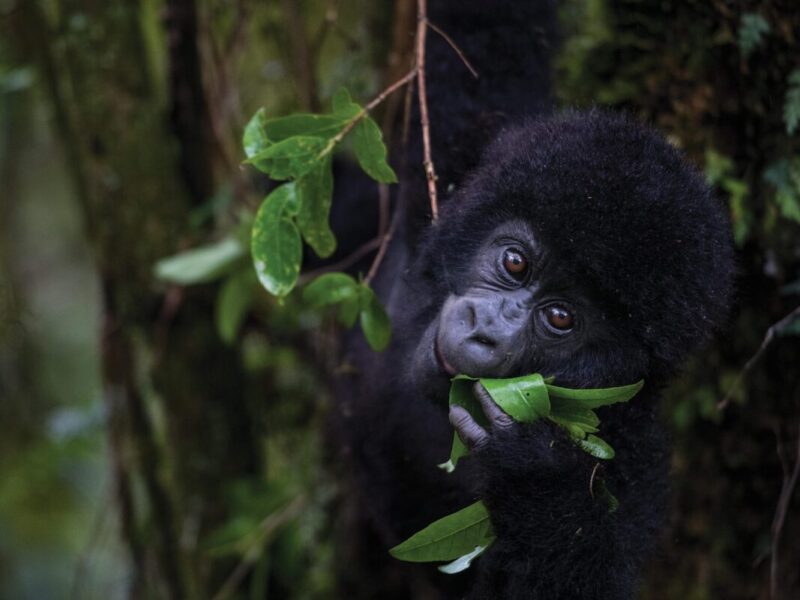 3 Days Rwanda Wildlife Safaris Tour
3 Days Rwanda Wildlife Safaris Tour takes you on an adventure to the historically miraculous Akagera national park. This park lost all of its biodiversity a few years ago and it is quite fascinating that they currently have over 10 black Rhinos, several lions, and many other animals.