Tarangire National Park Tanzania – Wildlife Safari Tanzania, Tanzania Safaris
Tarangire National Park is one of the lesser-known game reserves in Tanzania but with lots of wildlife to be seen by tourists on Tanzania safari. Tarangire National Park Tanzania rivals the popular Serengeti National Park with its great number and diversity of wildlife.
The park is a good choice for travelers who wish to encounter more animals and fewer tourists during wildlife safaris in Tanzania. The park is scenic with a high number of baobab trees.
The park is also a wonderful birding destination that boasts over 500 species of birds including some endemic species.
Tarangire National Park Tanzania also features large numbers of games, particularly during the dry season, when the Tarangire River is the only source of water in the area. Frequently spotted animals include lions and other predators.
A visit to Tarangire National Park Tanzania rewards with a walking safari and marvel at ancient baobabs. Discover hundreds of ancient rock paintings in the vicinity of Kolo and see the famous large herds of elephants that are more than 300 in number.
Tarangire's characteristic skyline, framed by the stubby branches of fat baobab trees form the backdrop for game viewing. The verdant grassy fields in the dry season draw great herds of elephants, buffaloes, antelopes, and other plains game.
For a walking safari in Tanzania, the camps in the southern end of the park specialize in walking safaris which allow guests to immerse their senses in the experience of exploring the African bush on foot.
The top camps that offer great accommodation in the park include the Sanctuary Swala Camp and the Tarangire Treetops that are very unique with tree houses that offer panoramic views of Lake Manyara National Park, Mount Kilimanjaro, and the beautiful rift valley wall.
Discover Tarangire National Park during Tanzania safaris and see numerous wildlife with less interruption. Undertake activities like game drives, hot air balloons, or birding and have an experience of seeing wildlife in large numbers within fewer crowds.
Best Wildlife Safaris in Tanzania – Tanzania Wildlife Safaris – Travel With Acacia Safaris Uganda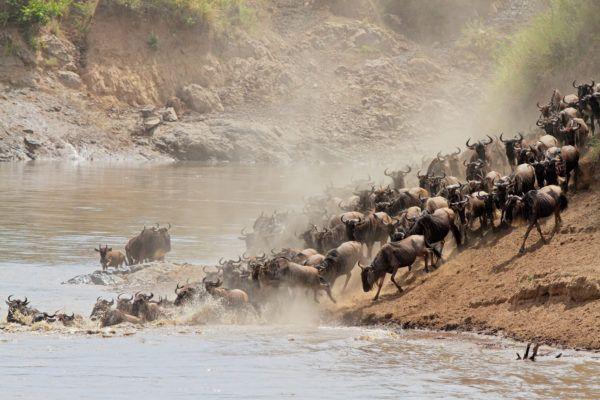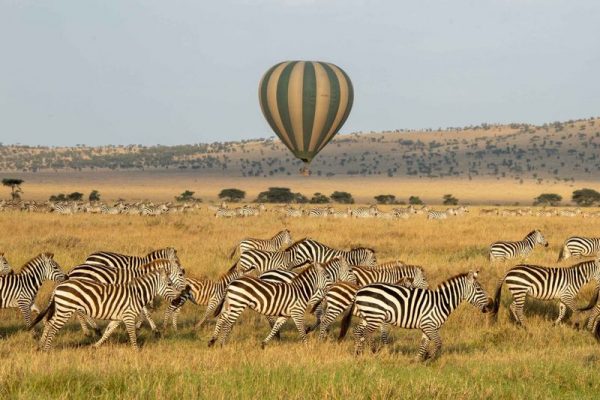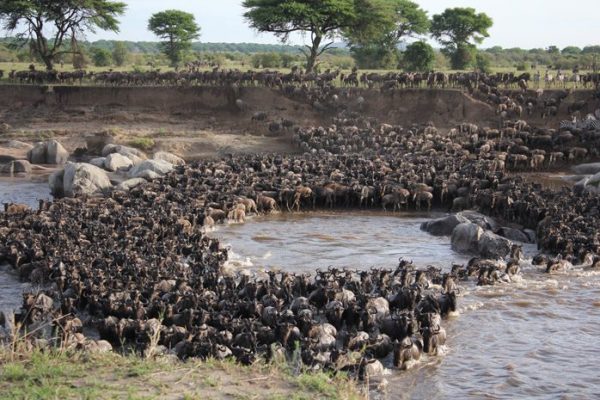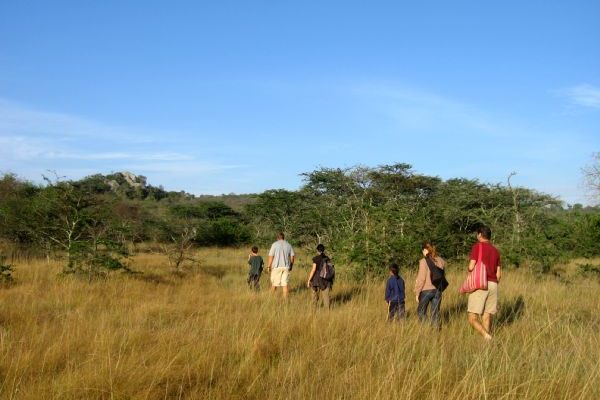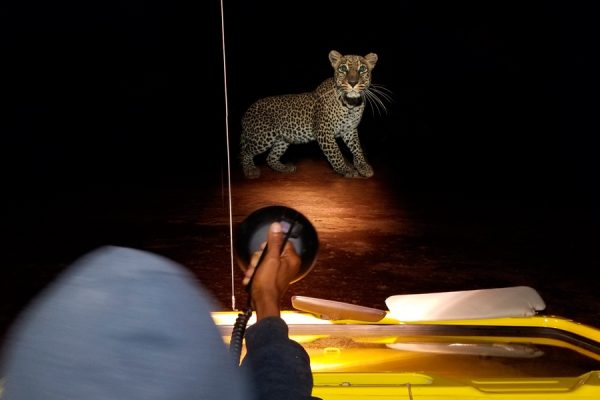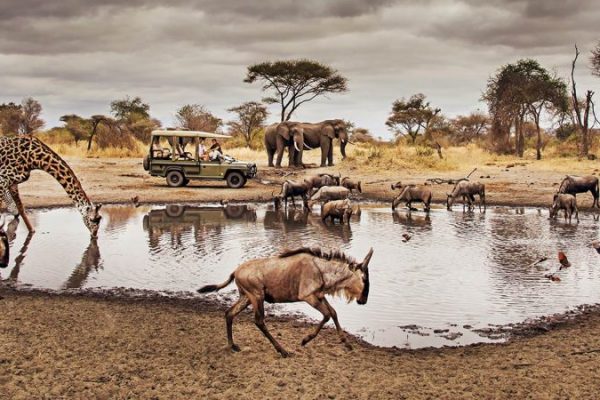 Other Tanzania Wildlife Safari Park beside Tarangire National Park

All of the national parks in Tanzania have lots of wildlife with excellent viewing opportunities. There are three different safari circuits and all are good for Tanzania wildlife safaris.
The parks are also home to the sought-after Big five animals which are the lions, leopard, buffalo, rhino, and Elephant with the black rhino seen at the Ngorongoro Conservation Area.
Animals that can be seen in abundance include elephants, giraffes, hippos, buffaloes, zebras, wildebeest, and the lion and hyena are common. Rare and occasional animals include the black rhino, leopard, and cheetah.
Wildebeest are one of the world's natural wonders with a spectacular sighting to offer, it's no ordinary group of animals. The Great Wildebeest Migration is an annual migration of giant herds of animals all through from Northern Tanzania to Kenya.
Each wildebeest migration constitutes over two million wildebeest, zebras, and gazelles moving from Serengeti National Park of Tanzania and Masai Mara National Park of Kenya. Seeing millions of wildebeest on safari could be only possible in Tanzania and Kenya in the whole world.
With these wildlife animals, Tanzania is a classic African tour destination with all parks great for safari but some being exceptional. These are Serengeti National Park, Lake Manyara National Park, Ngorongoro Conservation Area, Tarangire National Park, Selous Game Reserve, Ruaha National Park, and Katavi National Park. A visit to these will offer that classic African wild game drive.
The best time for wildlife viewing in Tanzania is in the dry season which is from late June to October and the best time for wildebeest viewing is during the months of June and July. The long rainy season is between March to May and the parks in the Southern and Western circuits are less accessible during this time.
Wondering how to arrange a well tailor-made itinerary to suit all of your requests, then contact Acacia safaris for all queries.
With the introduction of flights within the region, you can also tailor your tour with Uganda gorilla tours, Kenya safari, or Rwanda gorilla tours.