Bwindi Gorilla Trekking Vs Habituation Uganda
Uganda's Bwindi Impenetrable National Park is the famous gorilla trekking destination and still the only destination for a mountain gorilla habituation experience. A person may wonder what difference is there between Bwindi gorilla trekking and habituation.
Mountain gorilla trekking in Bwindi can be described as the process of walking or hiking through the mountain gorilla habitat in order to search for and spend a maximum of 1 hour with fully habituated gorillas.
Whereas, mountain gorilla habituation experience is the process where one spends more than 4 hours studying and participating in a process of getting a wild gorilla family accustomed to human presence.
Therefore, when it comes to Bwindi gorilla trekking, tourists trek and spend time with fully habituated gorillas that are used to the presence of humans, and with gorilla habituation, tourists spend time with gorillas that are not fully used to the presence of humans.
They are still "wild" and therefore display more of their character without human interference.
Bwindi Gorilla Trekking
Many tourists prefer to trek gorillas in the park during Uganda gorilla safaris because of not only the amazing experience but the ambiance and whole liveliness in the jungle.
Every day, a total of 8 tourists are allocated to trek each of the habituated gorilla families in Bwindi Impenetrable National Park.
Trekking starts at 8:00 am with a briefing on the guidelines and allocation of a specific gorilla family to trek. Each 8 individuals trek along with at least two armed rangers for protection and to keep you safe.
Gorilla trekking in Bwindi takes an unpredictable time as the gorillas keep moving through the forest. You could see the gorillas in 30 minutes or after several hours.
After meeting an allocated gorilla family, a maximum of 1 hour is spent watching the family interact.
It is an amazing experience and you are allowed to take several pictures and videos using nonflash photography cameras.
Trekking gorillas in Bwindi offers a much greater experience and is ideal for hikers. The forest raises to an altitude more than 1000m above sea level making just hiking alone worth the trek. Experience real jungle life and share habitat with rare primates at the same time.
During this time, you have a chance to see these gentle giants and learn how they interact and go around their day-to-day lives.
The interaction between a gorilla family is one that is awe-inspiring as you see the gorillas share their social lifestyle as a family almost similar to how human beings do.
Gorilla Habituation
Unlike Bwindi gorilla trekking where tourists visit fully habituated gorillas to spend a maximum of 1 hour in their presence gorilla habituation takes you on a 4-hour experience with wild gorillas.
Gorilla habituation is only done in Uganda's Bwindi forest with a maximum of 4 people are allowed to go for the experience at a cost of 1500 USD spending about 4 hours in the forest.
Habituation is done in the Rushaga sector of the Bwindi forest.
A gorilla habituation process in Uganda may take about 2-3 years for the gorillas to get fully familiar with the presence of human beings. To get to this stage, researchers and gorilla doctors visit the gorillas every day to learn more about the individual gorillas and behaviors.
With some good time, these gorillas get used to the presence of researchers and they can even get closer to them. After study of each gorilla individual, they then receive a name.
Following this period, a mock exercise is carried out where several people including scientists, journalists, and others start visiting the gorilla group.
If the gorillas pass the mock exercise, then they are referred to as fully habituated and are opened to the public for mountain gorilla trekking in Bwindi.
Uganda Gorilla trekking vs habituation Bwindi offers you a highlight of what it is to choose from either of the two activities.
Choose either trekking or habituation on your Uganda gorilla safaris and have your desired experience. We also plan Rwanda gorilla trekking tours, though there isn't habituation in the country.
Proposed Uganda Bwindi Gorilla Trekking Safari Packages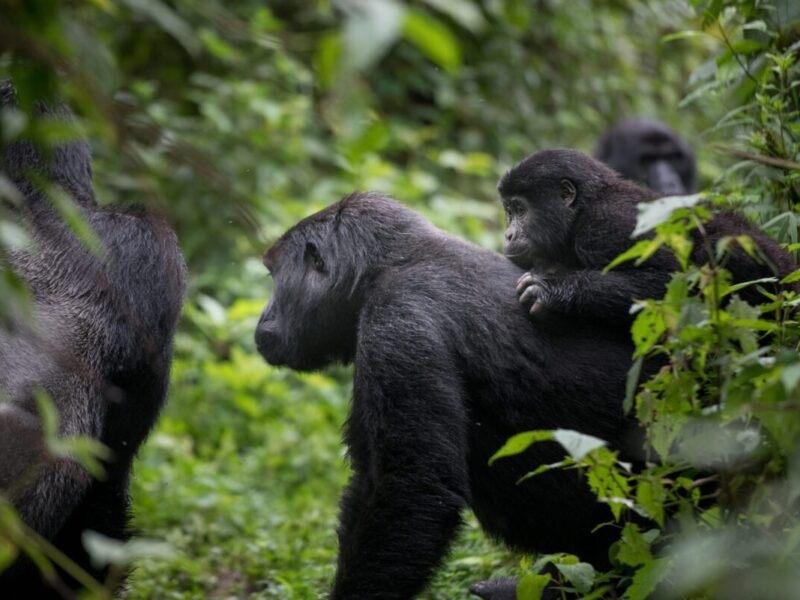 On the 3 Days Bwindi Gorilla Trekking Uganda Safari, You will Transfer from Entebbe/Kampala in the morning. Stopover at the Equator, famous spot for photography. For the rest of the journey view the long horned Ankole cattle papyrus acacia woodlands and terraced landscape of Kigezi high lands.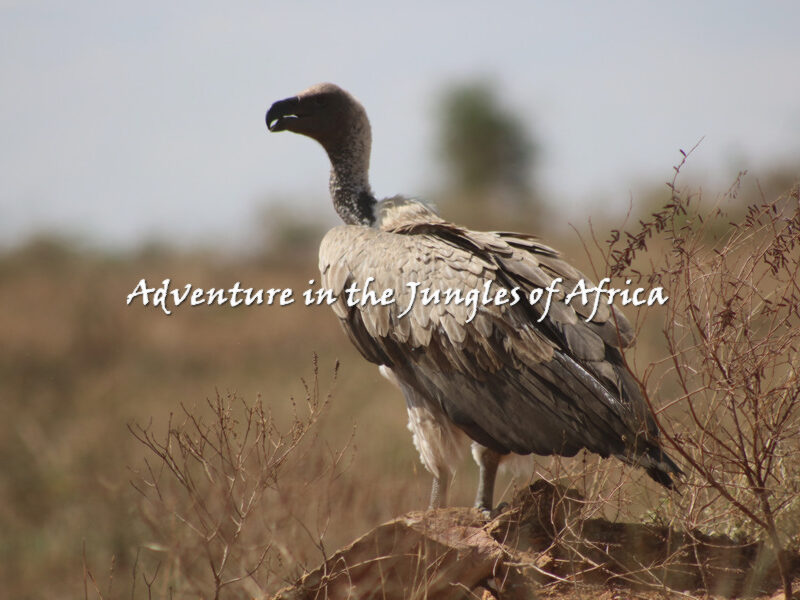 Queen Elizabeth National Park has been designated a Biosphere Reserve for humanity under UNESCO auspice. It is located on the western arm of the Great Rift Valley, and boasts of a remarkable variety of ecosystems, from semi-deciduous tropical forests to green meadows, Savannah and swamps.