5 Best Uganda Safaris You Can't Miss
Get In Touch!
OFFICE ADDRESS: Plot 351 B Balintuma Road in Nakulabye. POSTAL ADDRESS: P.0 Box 29493. Kampala - Uganda
5 Best Uganda Safaris you shouldn't miss
Uganda safaris are so diverse and can be confusing to choose from. Here are the 5 best Uganda safaris you shouldn't miss making part of your tour.
Dubbed the Pearl of Africa, Uganda is indeed a country worth visiting with lots of safari activities to do and attractions to see. There are several safaris in Uganda that a traveler can involve in with the best of them being gorilla trekking, wildlife safaris, bird watching chimpanzee tracking, and white water rafting.
Uganda is a travel destination actually suitable for any type of tourist be it solo travelers, couples, families, groups, children, or students. There are activities suitable for everyone. Any tourists from any part of the world can visit Uganda and have a safari at any time of the year as long as they make prior preparations and bookings.
There are also age restrictions for some activities and the minimum age for entering most of the national parks is 6 years and children below the age of 15 are not allowed to trek mountain gorillas in Bwindi Impenetrable National Park or Mgahinga Gorilla National Park.
Persons below the age of 15 are also not allowed to undertake chimpanzee tracking in Kibale Forest National Park, Budongo forest, or Kyambura Gorge close to Queen Elizabeth National Park.
For these activities, travelers especially families can decide to have the children stay back at the hotel or ask Acacia safaris to customize kid-friendly activities for them at the time the adults are having their activities.
Age restrictions are set to ensure that those who decide to undertake these activities are capable of doing them fully without irrational behavior towards wildlife. Children (ages 5-15) are referred to as unpredictable and therefore there is no guarantee that they will follow the rules and regulations for the different activities. This is why they are not recommended for different activities.
Other activities may not be based on age but on the love for adventure an individual has. Activities like white water rafting require an individual that is highly adventurous and can dare to undertake the activity. Uganda indeed takes care of all kinds of travelers, including those who would want to just have a calm surrounding, get up close with wildlife, have an adventure, and any kind of setting someone would want to have on their dream safari in Uganda. Here are the 5 best Uganda safaris that you can choose from;
River Nile White water rafting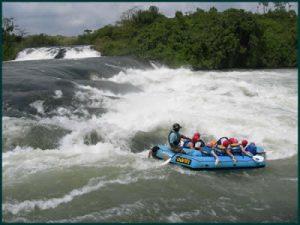 White water rafting is an activity for adventure seekers, adrenaline-pumping, and amazing. In case you want to have an adventure tour in Uganda, never forget to include a white water rafting experience on your trip.
White water rafting is done on the Nile River in Jinja. The Nile River is known as the world's longest river and therefore an amazing spot to raft on the Nile waves.
Wildlife viewing/game drives
Uganda is home to a diversity of wildlife ranging from the "Big five" to the "small five" something that has made wildlife safaris in Uganda a top choice for tourists that tour Uganda.
Uganda is home to about 345 mammal species found in the 10 national parks, wildlife reserves, and sanctuaries. These mammal species comprise East African and West African species found in forests and especially savannah plains.
The top wildlife viewing parks in Uganda include Murchison Falls National Park, Kidepo Valley National Park, Queen Elizabeth National Park.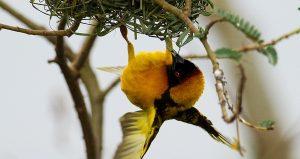 Birding Uganda should be a top option for all passionate birders since the country has more than 1,080 confirmed bird species within its boundaries. This is almost half of the bird species in Africa's reason for Uganda birding safaris to be at the top choice for any birder's Africa bird watching tours.
Uganda is home to forest, woodland, water, and savannah bird species. The top bird-watching spots include Mabamba wetland,  Bwindi forest,  Murchison Falls National Park, Kidepo Valley National Park, Semuliki National Park, and Moaning National Park.
Gorilla trekking/tracking – 5 Best Uganda Safaris you shouldn't miss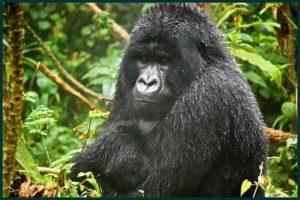 Uganda gorilla trekking safaris are done in Bwindi Impenetrable National Park and Mgahinga Gorilla National Park in Southwestern Uganda.
Gorilla safaris in Uganda started way back in 1993 when gorilla trekking was opened to tourists after a gorilla habituation process. A gorilla trekking permit in Uganda costs USD 600 for each permit sold to only individuals above the age of 15.
Chimpanzee trekking – 5 Best Uganda Safaris you shouldn't miss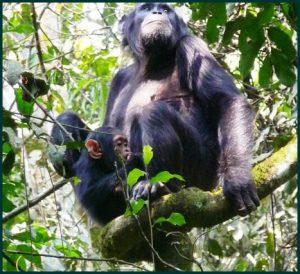 One of the most interesting primates to trek while on safaris in Uganda is the Chimpanzees. Chimpanzee trekking in Uganda is almost the second popular tracking activity after gorilla trekking.
Uganda has a high population of chimpanzees with close to 5000 of them in the county most of them in their natural habitats.
The chimpanzee trekking spots include Kibale Forest National Park, Budongo Forest, Kyambura Gorge, and Kalinzu Forest.
Uganda is safe for tourists though restricted for health purposes as of now. However, we are so optimistic that everything will go back to normal and travel will be open gain. When that time comes, book with us any of the top activities or also include in many other tours like cultural visits, boat cruises, hiking, horse riding, rhino tracking, and much more.
Here are some of the recommended itineraries that tourists can choose when going on the East Africa safari.
3 days Volcanoes park Rwanda gorilla trekking safari
10 Days Rwanda wildlife safaris tours 
14 Days gorilla safari Rwanda and wildlife tour 
3 Days Murchison Falls Safari Uganda Tour
3 Days Gorilla Safari Uganda Bwindi Impenetrable Park Tour
3 Day Queen Elizabeth National Park Safari
4 Days Kidepo Valley National Park Uganda Safari
3 Day Jinja City Tour Uganda Safari
8 Days Uganda Wildlife Safaris Tour
9 Day Uganda Wildlife Safaris Tour
14 Day Uganda Safari Eco-explorer
15 Days Uganda Wildlife Safari Kigali City Rwanda Tour
Essential Trip Information
Want an in-depth insight into Acacia Safaris East Africa Safari Holidays, Adventures and Gorilla trekking Experience? Our essential safari Information provides visa information, How to get to Uganda, Kenya, Rwanda, and Tanzania, the Best Time to East Africa – pretty much everything you need to know about our safari holidays and more.