Best 5 Rwanda Tour Packages
Rwanda is endowed with bounties of beauty in one of the most scenic locations of Africa. However, there are 5 Rwanda tour packages or activities that are the major drawcard for tourism in the country.
Rwanda may not be the ultimate Africa safari destination as it does not host numerous wildlife like the neighboring East African countries of Uganda, Kenya, and Tanzania. However, it is definitely a top primate tracking destination with mountain gorillas and chimpanzees.
It is such a unique and memory lasting experience to have a walk through the lush jungles of the country dubbed the land of a thousand hills. For any first time traveler, wondering what activities they can undertake when they choose to visit Rwanda, here are the best 5 tour packages and activities to choose from.
Here are the Best 5 Rwanda Tour Packages
Mountain Gorilla Trekking – Volcanoes National Park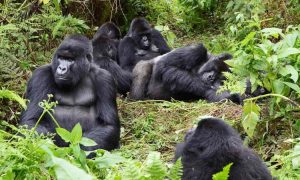 Rwanda's Volcanoes National Park is one of the habitats with Mountain gorillas that live only in three countries the two others being Uganda and Congo. Rwanda gorilla tours are a major drawcard for tourism in Rwanda.
To have an amazing encounter with one of the 10 gorilla families in the park, a person must be 15 years and above. A gorilla trekking permit in Rwanda costs US$ 1500 for each trek.
80 permits are available each day to enable 8 tourists to trek a single family of the 10 habituated gorilla families in the park. Rwanda gorilla tour permits are the most expensive but still, travelers have opted to visit the country because it's said to be easier to trek the gorilla in Rwanda than any other destination.
Some of the top Rwanda gorilla tour packages include the 3 days Volcanoes Park Rwanda gorilla trekking safari and 6 day Rwanda wildlife safari
Chimpanzee trekking – Nyungwe National Park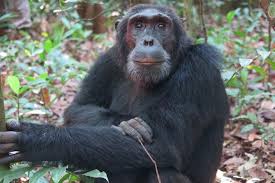 Chimpanzee trekking in Nyungwe Forest National Park is one of the popular Rwanda safari activities carried out in the area known as Cyamudongo within the park. Nyungwe Forest National Park is a high a dense rainforest in southern Rwanda on the border with Burundi.
Nyungwe forest has a wide diversity of animal species which makes it a priority for conservation in Africa. The popular primates in the park are the chimpanzees that are popularly tracked.
The forest has about 500 chimpanzee individuals and two troops have been habituated for chimpanzee trekking. One troop of the habituated chimpanzees is within the main Nyungwe forest and the other in Cyamudongo which is a small patch of the forest in the eastern part of Nyungwe Forest National Park.
Our 3 days Rwanda primate tracking tour, is one that is affordable for a chimpanzee trekking experience in Nyungwe.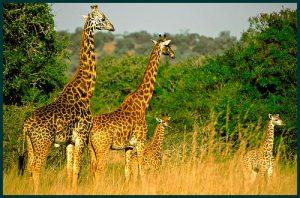 Akagera National Park is home to the big five wildlife African game which are the Buffaloes, Rhinos, Leopards, Lions, and Elephants.
Akagera is a much preferable East African destination since it is one of the closest wildlife parks from the country's national Airport-Kigali international Airport.
It is just about a 3 hours' drive to the park from the Airport. You also spot other wild animals like giraffes, zebras, and hippos.
Some of the recommended short and long Rwanda wildlife tour packages include;
10 days Rwanda wildlife safaris tour
Rwanda has 703 bird species recorded within her boundaries, 510 species known to be resident,s and 183 being seasonal and migrant birds.
The best spots for birding in Rwanda are Nyungwe Forest National Park, Akagera National Park, Volcanoes National Park, and several other spots outside the parks. With a much vegetated large area, Rwanda arguably offers the best montane birding experiences in Africa.
Other factors that make birding in Rwanda much referable is that the country hosts 29 Albertine Rift bird species, there's a very good road network and as well as good security.
A canopy walk at the top of Nyungwe forest national park Rwanda is one of a kind as you see the forest from above whereas sighting several bird and primate species.
The walk starts from any of the three trailheads where you will walk to from the Uwinka visitor center.
If you need a unique Rwanda safari activity then the canopy walk is a preferable option with experiences like no other.
The canopy walk is in the ancient Nyungwe Forest national park on a suspension bridge rising 70m high and covering 60m long.
Tips for planning a Rwanda Tour
To plan any kind of safari to Rwanda, here are some tips to help you be better prepared and enjoy the trip;
For trekking activities, wear long trousers and sleeves shirts to protect from bites. Wear repellent to keep safe from tsetse flies.
Sleep under a treated mosquito net while at your hotel. Wear mosquito repellent when outside in the evening to protect from bites that could cause malaria.
When visiting Lake Kivu, only swim in the designated areas as other areas could be dangerous.
Plastic bags are not allowed in Rwanda
The minimum age for gorilla trekking is 15 years of age.
Avoid getting involved in political demonstrations while in Rwanda. Keep with your tour group all through the trip till you depart.
Book your next Rwanda tour with Acacia safaris and get a well-tailored trip for these best 5 tour packages and much more. We also organize tours in other East African countries including Uganda safaris tours, Kenya safaris, and Tanzania safaris.
You May Also Be Interested In The Following Packages – Book Uganda Gorilla Safari Packages at a Discount
3 Day Uganda gorilla trekking safari, – Bwindi Impenetrable National Park

3 Days Uganda Gorilla Trekking Safari is done in Rushaga Bwindi Impenetrable National Park which is located in southwestern Uganda a magnificent verdant swathe across the steep ridges of the Albertine Rift Valley.
This ancient rain-forest is one of the few in Africa to have flourished and home to half of the world's endangered population of mountain gorillas.
Looking into the expressive brown eyes of these giants is surely the most exciting and poignant wildlife encounter Uganda has to offer! Apart from the gorilla trekking Tour, the park boasts of 90 mammal species, including 11 primates and prominent bird species. It is a treasure chest of flora and fauna with ten gorilla groups currently available to be visited by only eight persons per group on a daily basis. However, strict rules have to be followed to prevent behavioral disturbances and transmission of diseases.
3 Days Bwindi Gorilla Safari Uganda Tour – Mountain Gorillas Endangered

3 Days Bwindi Gorilla Safari Uganda Tour takes you on an Uganda gorilla tour to Uganda gorilla safaris tour destination for gorilla trekking tours while on your Uganda safaris to Bwindi Impenetrable forest park.
3 Days Gorilla Safari Uganda Bwindi Impenetrable Park Tour, Uganda gorilla tour, gorilla safaris, gorilla trekking tours, gorilla safaris, Uganda safaris, gorilla tracking, Gorilla forest camp, where to visit in Africa, attractions in Uganda. Find the gorillas in the marvelous primates.
An encounter with an earth-shaking 350-pound silverback or baby gorilla is an unforgettable experience! view the long-horned Ankole cattle papyrus acacia woodlands and terraced landscape of Kigezi high lands on your way to Bwindi impenetrable national park.