Central Serengeti & Seronera Valley – Serengeti National Park Safaris
Deep in the heart of Serengeti National Park is an ultimate safari adventure that you shouldn't miss while in Tanzania. Central Serengeti & Seronera Valley make the central plains of an award winning safari park,  famous for big game sighting and perhaps one of a few places where lion sightseeing is almost 99% guaranteed.
Central Serengeti & Seronera Valley have a variety of animal species to offer that will make your visit a life changing adventure. The area includes the Seronera Valley, a famous spot for tourism activities and home to a variety of accommodation facilities to offer you a place for relaxation.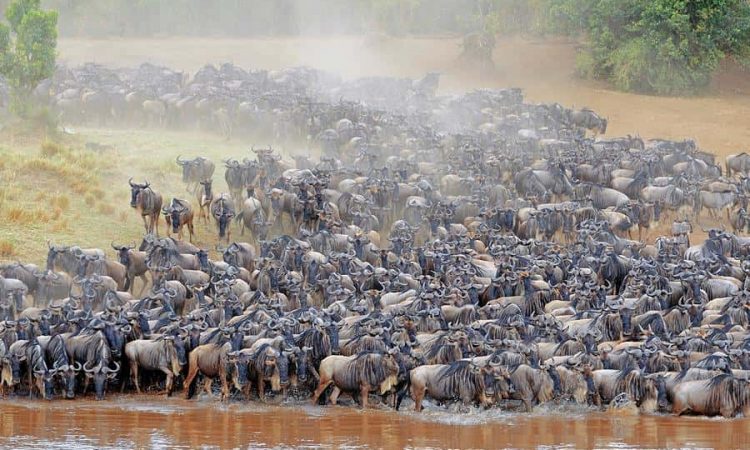 Seronera – Serengeti National Park – Central Serengeti & Seronera Valley
Seronera is famed as a capital for predator sighting in Serengeti, indulged deep in the heart of a ward winning safari park. Safaris in Serengeti National park will grant you a chance to visit Seronera and all we can guarantee is exceptional adventure for you while here. Wildlife viewing in the area is much easier compared to its counter parts like the south, thus a great spot for those interested in wildlife. The area also hosts the second largest terrestrial mammal migration on earth, the Great Wildebeest Migration. During the rainy season between December– April, the area is a great place to witness the vast herds of wildebeest as they congregate here in this period. For those in love with wildlife adventure will have incredible experiences while here. Dumbed predator capital of the world, sightings of leopard, cheetah and lion is (almost) guaranteed while here. Safaris in Seronera can get more interesting during the peak season as you will meet several other travelers with great opportunities to interact. The peak of wildlife and visitor activity in Seronera is between March and May, the period in which the wildebeest and their entourage are found in the area in large numbers. The upsides, abundant wildlife, great accessibility and many facilities however come with a price that is pocket friendly.
Other things to note about Seronera
Seronera is home to the visitor information center, which includes a small museum, coffee shop, picnic area, and staff village. The area is best for safaris as it surrounded with a cluster of campsites and lodges near the visitor's center for you to relax during safaris. It is the best safari destination for balloon safaris in Serengeti National Park and thus those interested in hot air balloon rides will make it here. This truly is the heart of Serengeti National Park, a place to be for the real wilderness experience.
Where to experience game viewing experience in Central Serengeti 
For excellent lion sightings, you will visit banks of the Seronera River, here you will have opportunities to big cats as they hunt their prey. The riverbank is home to one of the world's densest population of leopards. The sausage trees and umbrella thorns rank among the best places in Africa to search for leopards – there are too few tall trees for these elusive creatures to be well-hidden. Several lion prides in the area have also taken to the trees regularly in recent years, particularly during the rains, a paradise for big cat adventure. The other wildlife species that can be spotted include the Cheetah, Black Rhinos, wildebeest and lot more. Seronera has exceptional beauty comprising of the open sweet grassland, dotted with several rock outcrops known as koppies.
Seronera is a top place for witnessing the Great Wildebeest Migration with exceptional numbers of these mammal grazers congregating here in large numbers. Acacia Safaris Limited has well planned safari packages to Serengeti that will allow you experience exceptional adventures. Plan with us for ultimate safari memories.
Other frequently asked questions
What is special about Seronera?
Central Serengeti – Seronera Valley – Seronera is best known for big cat safaris and perhaps the best place to spot the big cats. Seronera is also home to Great wildebeest Migration, a world natural wonder where millions of mammal grazers move in a long round trek of drier lands.