Katonga Wildlife Reserve
Katonga Wildlife Reserve is an area of 207 square kilometers that was gazetted in 1964 as a game reserve, with the main aim of serving as a corridor for migrating wildlife from Western Uganda to Tanzania and Sudan. This wildlife reserve is less famous on most travelers' bucket lists to Uganda; however, it is an important conservation area.
The area was declared a Wildlife Reserve in 1996 when the former Game Department and Uganda National Parks merged to form the Uganda Wildlife Authority (UWA). Katonga Wildlife Reserve is one of the other twelve wildlife reserves in Uganda. The Katonga Wildlife Reserve is currently managed by UWA under the Kibale Conservation Area administration with a Warden in charge based at the Reserve Head Office at Kikorogoto.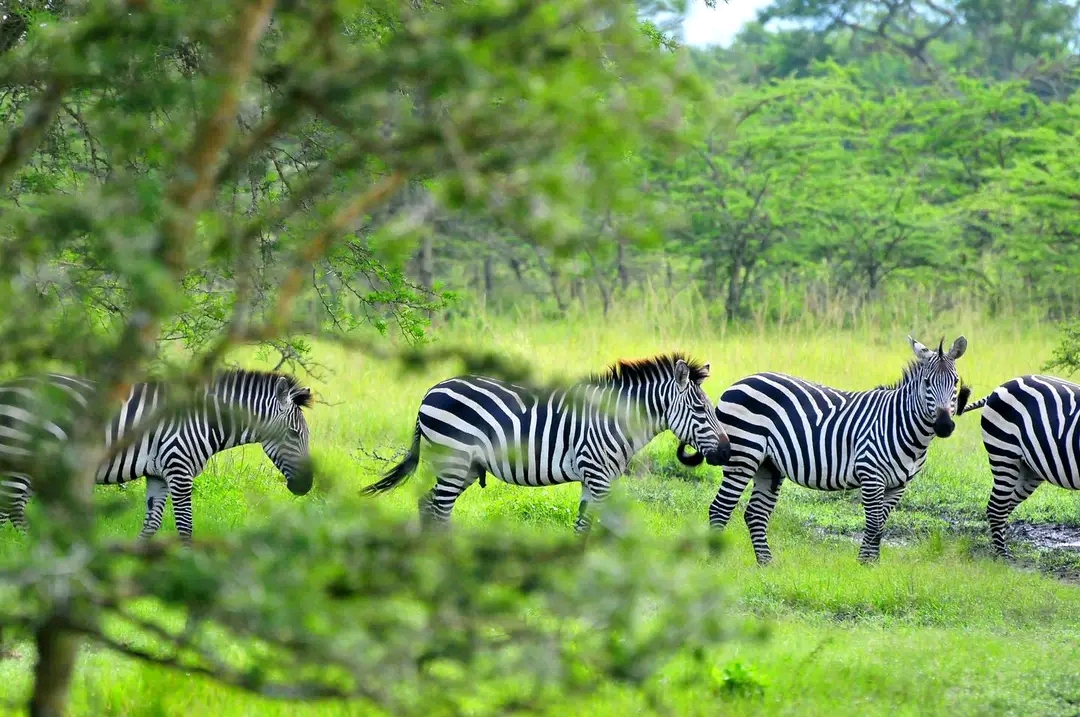 Where is Katonga Wildlife Reserve Located?
The 207 km2 Katonga Wildlife Reserve is a savannah grassland ecosystem located in western Uganda and stretches in the districts of Kyenjojo and Kamwenge. The Katonga Wildlife Reserve is a three-hour drive from Kampala. From Kampala, you will drive up to Kyegegwa Town Council, and from Kyegegwa; detour southwards for 42 km following well-visible signposts.
Wildlife and Attractions in Katonga Wildlife Reserve
The reserve is home to abundant wildlife and is famous for its viable Sitatunga population inhabiting the Katonga Wetland areas. Katonga Wildlife Reserve also harbors a high population of waterbucks that can be seen during safaris here. There is also a healthy population of Hippos and birds – that is ever-growing in addition to primates.
The zebra, topi, and eland, which are no longer present in the reserve, were among a number of animals that called it home in the 1960s. The reserve still has elephants, buffalo, waterbuck, bushbuck, reedbuck, and sitatunga. The majority of wildlife deaths between 1971 and 1985 were caused by both commercial and subsistence poaching. Also significantly encroaching on the reserve was done by farmers due to lack of land for cattle grazing. In 2014 however, all the encroachers in the reserve were evicted.
The Uganda Wildlife Authority has in recent years diverted more effort on restoring wildlife in the reserve and in 2015 there was a successful translocation of 60 Impalas and 5 Zebras. The translocation of these animals was aimed at restocking and boosting animal populations for tourism activities. Since then, the animal population has been growing in the reserve and the most successful of all is the population of impalas which stands at 300 individuals as of today.
The reserve also has a good number of bird life for bird lovers to sight. The bird checklist for this Reserve has over 150 species including species specific to wetlands, savannah, and forests.
While on your Uganda Safari to Katonga, you will also encounter other mammals and primates like the Black and White Colobus Monkey, the River Otter, Olive Baboon, Uganda Kob, Waterbuck, Leopard, Buffalo, reedbuck, bushbuck and duiker, and chevrotain. The reserve is also home to various reptiles, amphibians, and butterflies.
Vegetation in Katonga
Katonga's terrain is predominantly undulating in nature with distinct vegetation types that are found in various locations of the reserve. Vegetation in Katonga includes grasslands, wooded grasslands, woodlands, riverine woodlands, swamps, riverine grasslands, and papyrus.
Most part of the reserve is covered by a mixture of savannah with acacia or woodland. The Katonga Wildlife Reserve is located in low altitudes and large portions of the reserve are either permanent or seasonal wetlands. The reserve also contains various pockets of riverine and tropical forests.
Due to its particular geographic location between savannah, wetlands, and forested areas, the reserve has a diversified environment that supports the existence of many different animal species. Chloris gayana and Sporobolus Festivus are two of the most prevalent plant species. These species coexist with others like the Setaria and Hyparrhenia species as well as the rare Panicum maximum. Together, the Nile and Katonga wetland systems provide an essential wetland system for human survival. The reserve's wildlife is more diverse due to the variety of different flora types, especially the wetlands, which offer a variety of habitats.
Plan your Uganda Safari tour with us and unfold the untold truth about Uganda. We offer all top experiences in Uganda including Gorilla trekking, wildlife Safaris, Chimpanzee trekking, and mountain climbing & hiking among others