Big 5 Experience in Kenya – Wildlife Viewing Safari
Big 5 experience in Kenya is such an amazing safari experience to see all the sought after Big Five animals of the African jungles. The Big 5 are the lion, leopard, elephant, rhino and buffalo. "Big Five" is a term that is used to refer to the 5 African animals that early big game hunters considered most difficult and dangerous animals to hunt on foot in Africa.
The elephant is the largest land animal in the world, lion is often called the king of the jungle, leopards are almost always found alone, buffalo is perhaps the most dangerous to humans and the rhinoceros are an endangered species.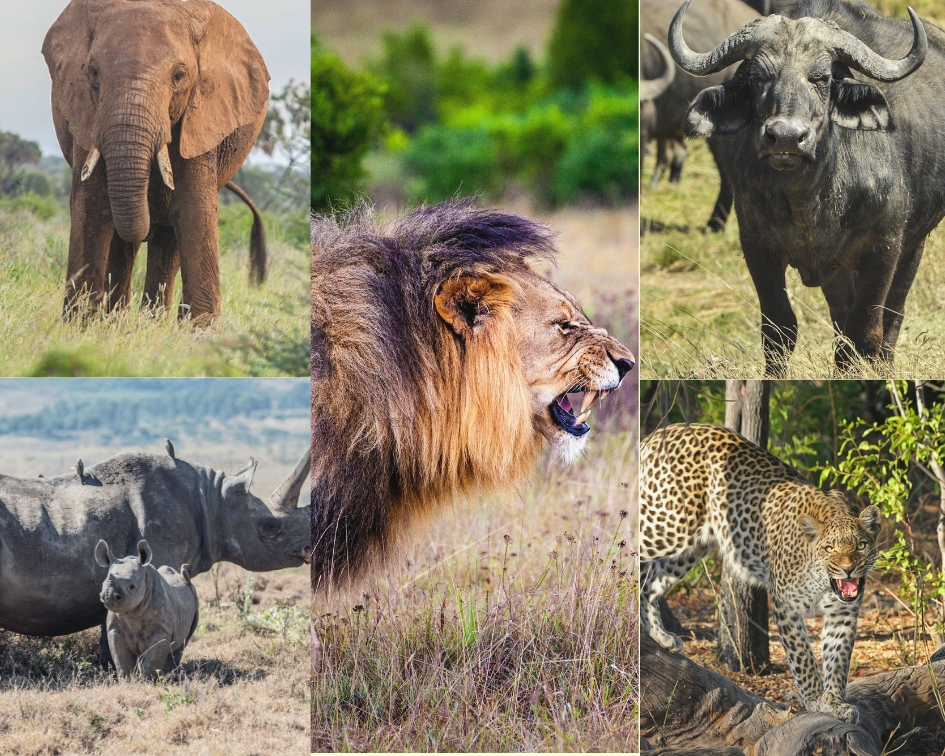 In most cases, to have the Big 5 experience on a safari in Kenya game drives will be by a 4×4 safari vehicle, however, choose to have a walking safari or nature walk for one of your experiences. This is one of the real one off adventure in the wild. Walking safaris are safe and guided by knowledgeable armed park rangers through designated trails of the park. The walk is such a true experience of the wild, one that has you nervous and yet just excited too. Though with the full thrill, you may not have the great photography opportunities as those on game drives. Northern Kenya is good for such kinds of safaris.
Planning the Big 5 experience in Kenya Safari
It is important to know what to wear for safari and some items need to be on any packing list for a Kenya safari since they are simply essential. The most important things to consider when choosing what to wear to Africa include comfort, ease, colors, temperatures and style. Try as much as you can to blend in with the background and be comfortable for all the activities.
When choosing clothes to wear on safari to Kenya, choose clothes with safari like colour. Colors like khaki, beige, taupe or grey. These colors are dull and blend well with the environment. Avoid wearing bright clothes with colors like blue, red, orange, pink and yellow. Black and dark blue are thought to attract tse tse flies and predators identify red with wounded animals. White shouldn't be one to wear out to the field.
For the evenings and game drives, pack light clothes including t-shirts. For the evening, you should wear shorts and light t-shirts when it's in the dry season and always carry a sweater for the cold evenings.
For activities that require walking in the jungle like nature walks always wear long sleeved shirts and trousers. Since you are going to walk in the jungle where insects can give nasty bites, wearing long sleeved shirts and trousers is recommendable. Wear shirts, long enough to cover your hands to the wrist and trousers long enough to be tucked into your stocking. Shorts and vests are not anything to think of when planning to go on a walking safari. The long clothing should also be comfortable and thick with colors that can't get stained easily.
On your packing list, the shoes or footwear should be carefully catered for. For most of the safari game drives sandals and open shoes can be wore since the game drive is in the vehicle and you won't have to get out and walk. However, for activities that include hiking or walking you require hiking boots.
Ensure to have comfortable hiking shoes such that hiking is made easy and you don't get bruises. To keep your legs warm, put on cotton stockings inside to keep your ankles safe. It's recommendable to try on your shoes maybe by taking morning jogging before you set out for the trip.
The Big 5 experience in Kenya is a great big game safari and the Masai Mara National Reserve is a top destination to see the Big 5 as well as other animals. Big Five safari experience can also be gotten on other East African safaris which include Uganda safaris, Rwanda tours and Tanzania safaris.