Birding Safaris in Uganda
Birding Safaris in Uganda are very much rewarding for any traveler interested in spotting these beauties all around the country. With the tropical climate and vast habitats, Uganda boasts a big number of bird species and safaris for this specific activity never disappoint. Uganda is a mind-blowing Avi-tourism destination in Africa with approximately 50% of the continent's bird count and 11% of the world bird count. Birding safaris in Uganda is a perfect option for birders to Uganda or East Africa as the country hosts a big bird count.
Over 1080 bird species have been confirmed to be present in the boundaries of Uganda, the Pearl of Africa. These bird habitats range from forests, swamps, wetlands, savannah plains, and the waters and air. In Uganda, you have the privilege of at least spotting a bird species in every single kilometer you cover during your birding safari.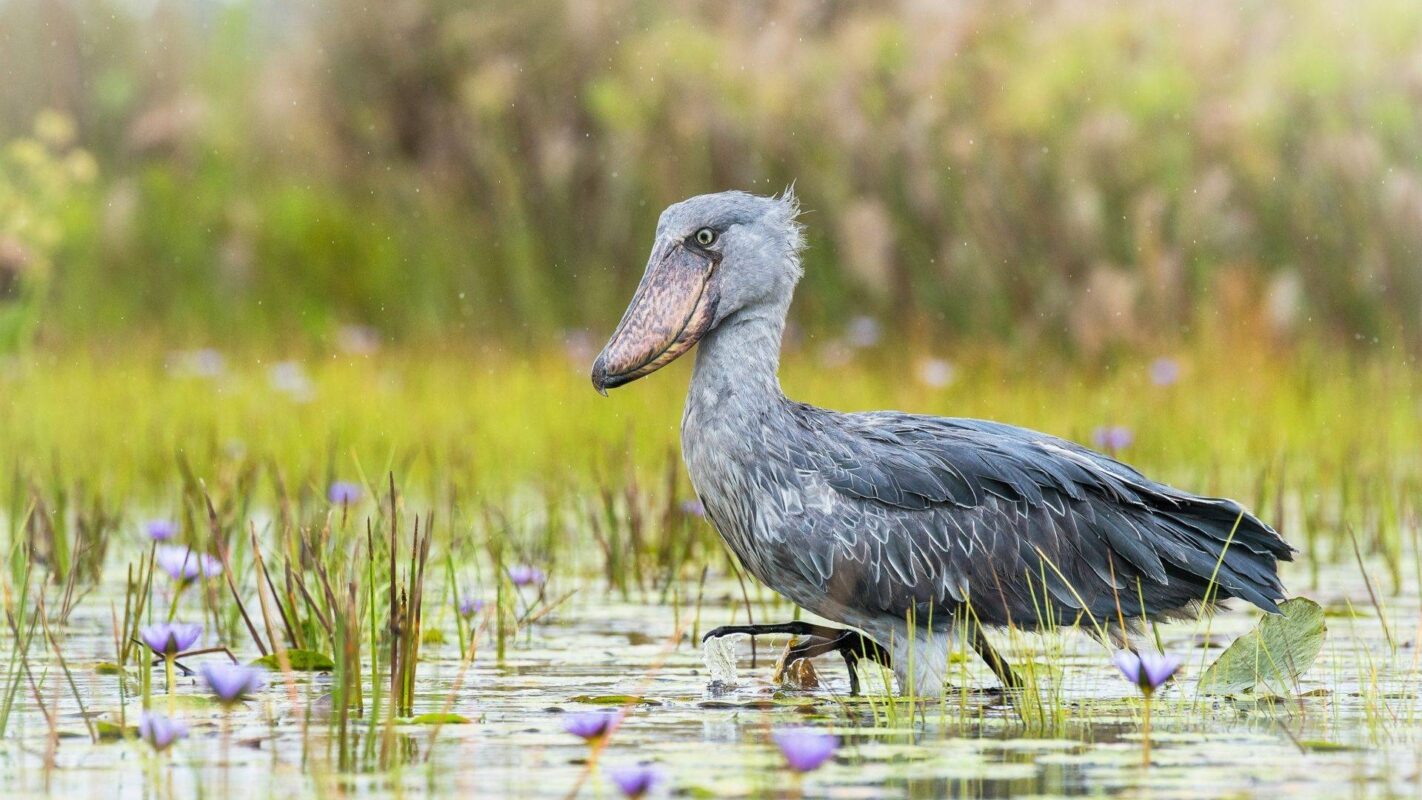 Some of the birds seen on birding safaris in Uganda include; Marabou storks, Long Crested Eagle, Black Bee-Eater, African Spoonbill, Knob-billed duck Yellow-billed Oxpecker, Chocolate Backed Kingfisher, Saddle-billed Stork, Green-Breasted Pitta, Helmeted guineafowl, Vulturine guineafowl, Standard-Winged Nightjar, Karamoja Apalis, Black Breasted Barbet, Rock pigeon, Bruce's green-pigeon, African green-pigeon, Bar-tailed Trogon, White-backed duck, stone partridge, Nahan's Francolin, and many more.
How to plan for birding safaris in Uganda
To have a great birding safari, you should endeavor to plan right, and planning right includes contacting a professional tour operator, ensuring you have a good bird guide, and carrying a field guide book.
Contact a professional Uganda tour operator like Acacia safaris to help you with all of your bookings. A professional tour operator is well conversant of all the birding spots and therefore can draft you the perfect itinerary.
Choosing a good bird guide involves you being very clear during booking such that as Acacia safaris we get you a perfect bird watching guide to suit your presence.
Carry a bird guide book from your country or buy one when you reach Uganda. With the ever-developing technology, you can download several guide books that will help you tick your bird checklist.
Best spots for birding in Uganda
The best places for birding in Uganda include Bwindi Impenetrable National Park also ideal for gorilla tracking in Uganda, Murchison Falls National Park, Kidepo Valley National Park, Semliki National Park, Queen Elizabeth National Park, and Mabamba wetland for the shoebill stork
Best time for birding safaris in Uganda
Generally, the best time for bird watching in Uganda is during the months of late May to September when rains are less. Migrant birds are present in the country from November to April. If your interest is resident birds, then Uganda bird watching tours are good all year round.
The 16 Days bird watching safari in Uganda is one of the amazing and top bird-watching itineraries to undertake.
Related Searches in Uganda Safaris
3 Days Gorilla Trek Mgahinga Uganda
3 Days Gorilla Trek Rwanda – Volcanoes
4 Days Gorilla Safari Uganda – Bwindi Forest
1 Day Gorilla Trek Rwanda – Volcanoes
Mountain Gorilla Related Searches in East Africa
Gorilla Tracking in Uganda – Bwindi
Gorilla Trekking Tours in Rwanda
Gorilla Tracking Safaris in Bwindi – Uganda
Short Uganda Gorilla Tracking in Uganda
Long Gorilla Tracking Safaris in Uganda
Is Gorilla Tracking in Uganda Safe
Is gorilla trekking in Rwanda Safe
How much is gorilla tracking in Uganda
How much is gorilla trekking in Rwanda
Gorilla Tracking Permit in Uganda
Where to see mountain gorillas in Africa?
Where to go for gorilla trekking in East Africa