Uganda Group Tours – 2022 Group Trips to Uganda 
Uganda group tours are one best way to enjoy Uganda safaris at low costs/prices. Planning to join group trips to Uganda can be done for travelers who would want to have a low-cost trip or those who don't like to travel by themselves and would prefer enjoying the company of other travelers. For Uganda group tours to be planned, travelers can join groups from bout 5 people to about 14 people. These kinds of trips can be joined by any kind of traveler from all over the world and are usually planned for fixed dates.
To have Uganda group tours means planning early and ensuring you book the kind of trip you desire. All travelers are always put into consideration and all you would need to have your interests catered for is communicating early.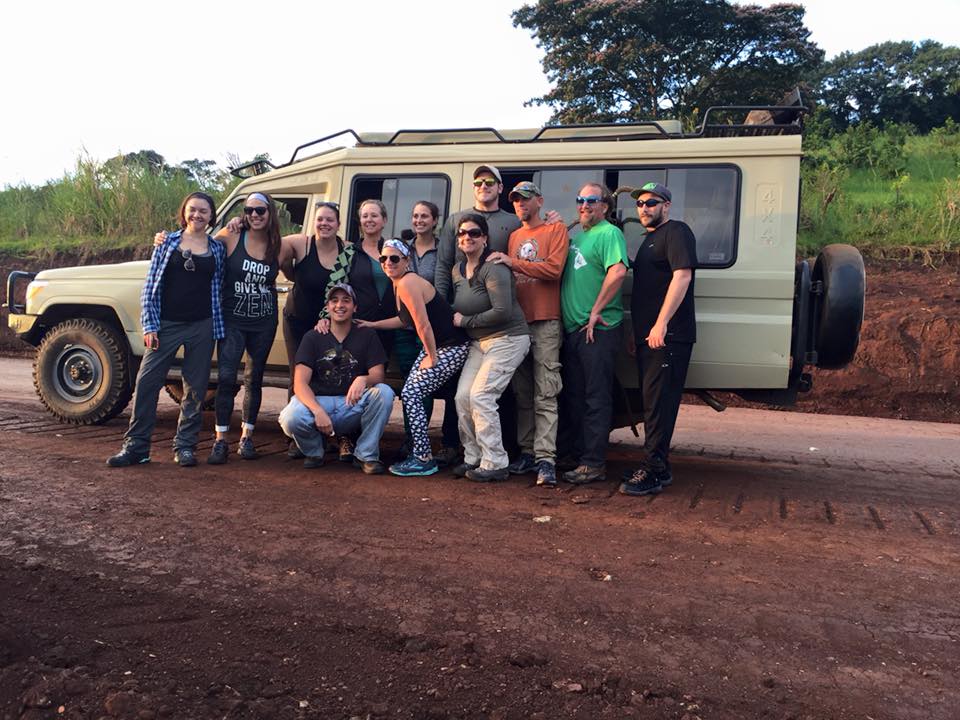 Best Uganda Tours, vacation packages, and Safari Itineraries
The beautiful Pearl of Africa, Uganda is a very gorgeous country that straddles the equator and is home to many incredible histories, wildlife species, and people. Uganda has a medley of wonders to explore with several tours to explore customized to suit the travelers' desires.
What is a Uganda tour?
Wondering what a Uganda tour is or how it's planned, it's just the best way of having an itinerary to explore the country.  A Ugandan tour is a planned way of how you will explore or travel around the country with a guide of the several activities that you will undertake with details of when and how. The Uganda tours ensure that you get the worth of your money depending on the nature of the tour be it budget, mid-range, or luxury.
What is included in a Uganda tour?
A typical Uganda tour has a variety of inclusions which are the things that make up the trip. In most cases, the safari will include transport by desired means (road or air transfers), meals, tour activities as desired, and all park entrances and taxes. All of these are included in the trip cost that a tourist has to pay for before they come in for their trip.
How Much Does an Uganda Tour Cost?
The cost of an Uganda tour is in most cases affordable in comparison to those from the neighboring countries. The total cost of the trip depends on the specific type of safari a person is interested in. For instance, a budget tour will be cheaper than a luxury tour. Tours can start from as low as US$ 1000 or less depending on all you would want to see.
Don't hesitate to plan Uganda group tours and join other travelers and have a low-cost trip. You can do this for any kind of the desired trip as long as it is scheduled for a group tour. Top activities in Uganda include gorilla tracking, bird watching, chimpanzee tracking, white water rafting, and cultural tours.
Best Selling Gorilla Trekking Safari Holidays in Uganda
3 Days Gorilla Trek Bwindi Uganda
3 Days Gorilla Trek Mgahinga Uganda
3 Days Gorilla Trek Rwanda – Volcanoes
4 Days Gorilla Safari Uganda – Bwindi Forest
1 Day Gorilla Trek Rwanda – Volcanoes
Mountain Gorilla Related Searches in East Africa
Gorilla Trekking in Uganda – Bwindi
Gorilla Trekking Tours in Rwanda
Gorilla Trekking Safaris in Bwindi – Uganda
Short Uganda Gorilla Trekking in Uganda
Long Gorilla Trekking Safaris in Uganda
Is Gorilla Trekking in Uganda Safe
Is gorilla trekking in Rwanda Safe
How much is gorilla trekking in Uganda
How much is gorilla trekking in Rwanda
Gorilla Trekking Permit in Uganda
Where to see mountain gorillas in Africa?
Where to go for gorilla trekking in East Africa