5 Days Uganda Wildlife Safaris Tour
Get In Touch!
OFFICE ADDRESS: Plot 351 B Balintuma Road in Nakulabye. POSTAL ADDRESS: P.0 Box 29493. Kampala - Uganda
5 Days Uganda Wildlife Safaris Tour
5 days Uganda wildlife safaris Tour Package allows you to experience a great adventure in three parks within a span of five days. These parks include Murchison falls national park, Kibale forest national park, and Queen Elizabeth national park.
On this adventure, you will come across several animals such as the African Bush Elephants, Cape Buffaloes, Warthogs, Giraffes, Hippos, White Rhinos, Crocodiles, and many other animals. You will also get the chance to see over 600 species of different birds, which include the rare shoebill stork. In this tour, you will also see various vegetation types and relief features.
Day 1: Leave early in the morning to Murchison Falls National Park
Leave Kampala early in the morning and drive to Murchison falls national park. On your way, make a detour at Ziwa Rhino Sanctuary where you will see the magnificent white Rhinos. Proceed to the park and check into the lodge of your choice. Go on an evening game drive where you will see Giraffes, Elephants, Buffalos, Lions, different species of Antelopes and if you are lucky, you will spot the rare Leopard. Go back to the lodge for your dinner and rest.
Day 2: Early morning game drive and afternoon boat ride at Victoria Nile
Wake up and go for the early morning game drive where you will see Lions, Elephants, Giraffes, Buffaloes, Warthogs, Hyenas, various Antelope types, and probably a Leopard. Return for breakfast at the lodge and embark on a boat trip after lunch.
On this boat trip, you will see the Nile crocodile, Hippos, Elephants, and Buffaloes on the shoreline as well as various species of aquatic birds. As you proceed on the trip you will come to the base of the magnificent falls and if you have your eye out for adventure, you can take a hike up the falls. Your driver will pick you up at the top of the falls and take you back to the lodge for dinner and rest.
Day 3 – Fort Portal on the shadow of the Mountains of the Moon.
After breakfast drive from Murchison Falls Southwest via the Albertine Escarpment of the Western Rift Valley. You drive through Hoima, the town of the Bunyoro kingdom, passing through the verdant countryside, tea plantations, and traditional homesteads. You reach the colorful and pretty town of Fort Portal, the capital of the Tooro kingdom, in the shadow of the fabled "Mountains of the Moon," the Rwenzori. Dinner and overnight at your hotel
Day 4 – Chimpanzee trekking in Kibale National Park
Transfer to Kibale Forest National Park after an early break, for primate viewing. The activity starts at 8.00 am in the morning. A half-day search for chimpanzees and other primates including Phoestes, Red-colobuses, Blues, Red-tailed and grey-cheeked mangabeys swinging through the dense forest and birds, butterflies, and many small insects.
The guide will provide detailed explanations on not only primates but also on all the forest's fauna and flora. After lunch transfer to Queen Elizabeth national park. Go for an evening game drive and return for dinner and overnight at a lodge
Day 5 – Game drive and return to Kampala
Enjoy the sunrise by taking an early morning game drive along Kasenyi track, Queen's mile and expect to see Elephants, Buffaloes, Lions, Kobs, Waterbuck, and if you are lucky the shy Leopard and Spotted Hyena. Return to the lodge for breakfast, later prepare to return to Kampala.
End of the 5 Days Uganda Wildlife safaris Tour
5 Days Uganda Wildlife Safaris Tour
The Tariff Includes
Full board accommodation excluding drinks.
Ground transportation by 4×4 Safari Land cruiser.
Gorilla and chimpanzee tracking permits.
English-speaking Driver/Guide.
Entrance fees, taxes
All activities that have been mentioned directly on the itinerary.
The Tariff Does Not Include:
Air ticket.
Tourist insurance
Entrance visas: 100 USD directly from Entebbe Int. Airport.
Rwanda Visas are to be acquired before arrival in Uganda.
Drinks and tips.
Everything is not directly mentioned in the program itinerary.
Related Uganda Safari Packages – Best Selling Safari Ideas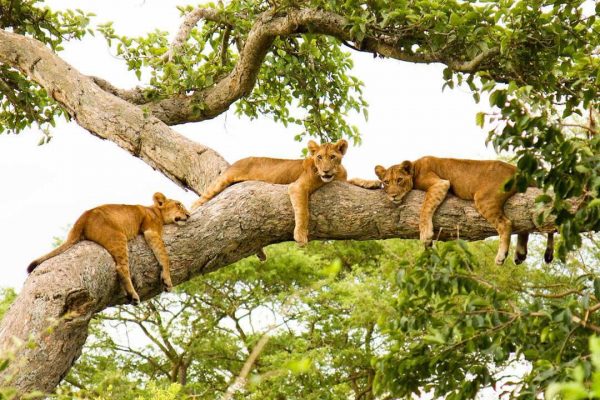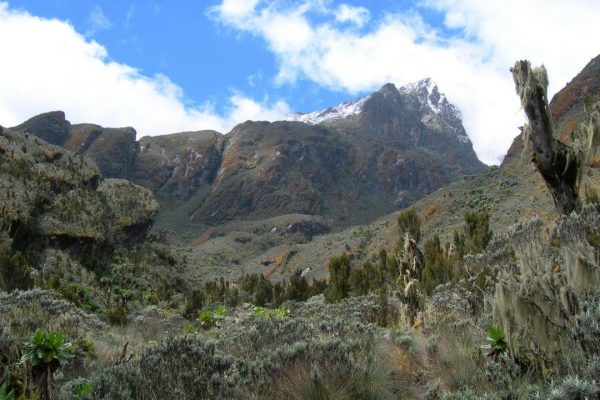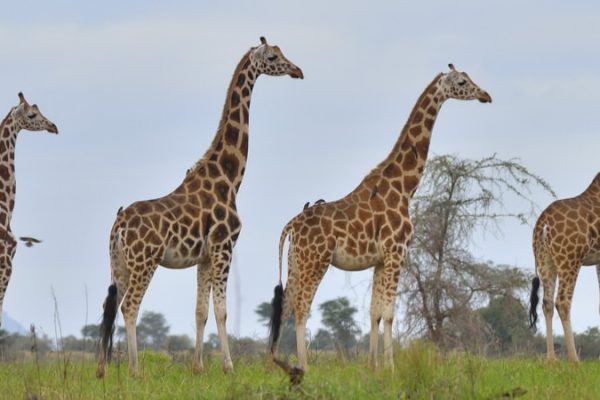 Kidepo Valley National Park is located on Uganda 's border with Sudan and Kenya in the extreme corner in the Northeast of the country. The park comprises rolling savannah grasslands and rugged spectacular mountain landscape.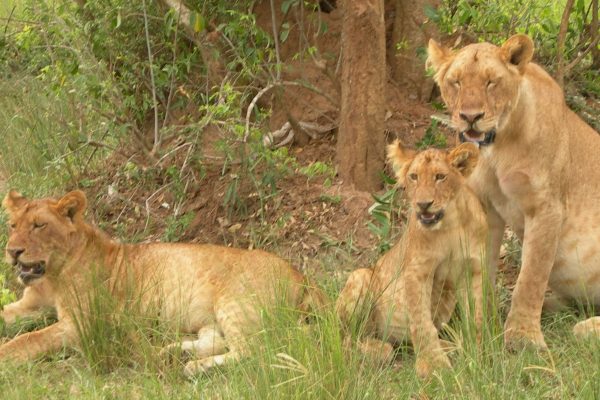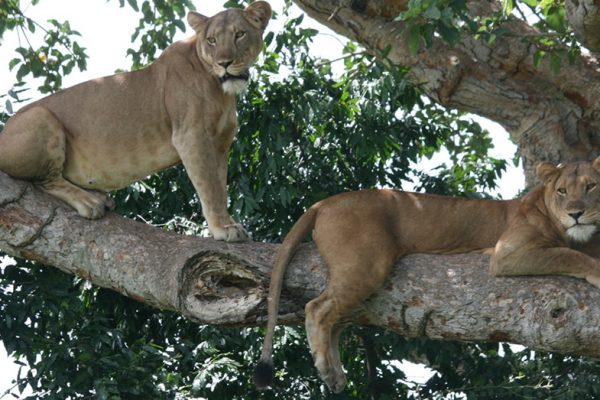 Essential Trip Information
Want an in-depth insight into Acacia Safaris East Africa Safari Holidays, Adventures and Gorilla trekking Experience? Our essential safari Information provides visa information, How to get to Uganda, Kenya, Rwanda, and Tanzania, the Best Time to East Africa – pretty much everything you need to know about our safari holidays and more.